Sailing to the heart of paradise Feb 2014, part 1
first day Feb 22 2014: sailing out of le Marin, Martinique in front of the club med resort , heading to Rodney Bay St Lucia
we arrive in St Lucia at 4PM , anchor on the beautifu beach
Next day we depart at 10AM for 2 Pitons - Soufriere in the south of St Lucia, arriving 4 hours later
Taking the FAST dinghy to shore---
We have a fabulous supper at Orlando's (head north on road just after church, cemetary and bridge)
On 24 Feb we depart St Lucia at 7AM , sailing along the east coast of St Vincent to arrive in Bequia (pronounce bekway) just before sundown at 5PM
Wind 17 to 27 knots out of east, we have max speed of 8.4 knots. Southeast of St Vincent no more wind, so we motor for 1 hour.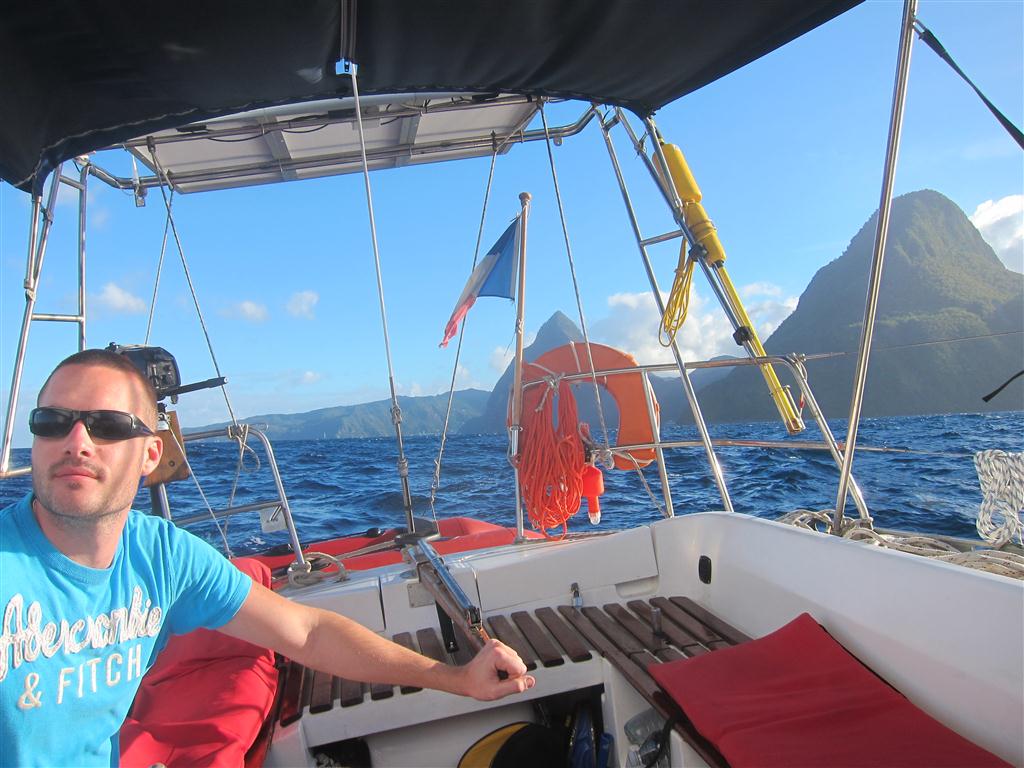 Having a sundowner followed by deeelish burgers at the Whaleboner bar and restaurant Bequia
Next morning breakfast in Bequia
Bequia harbor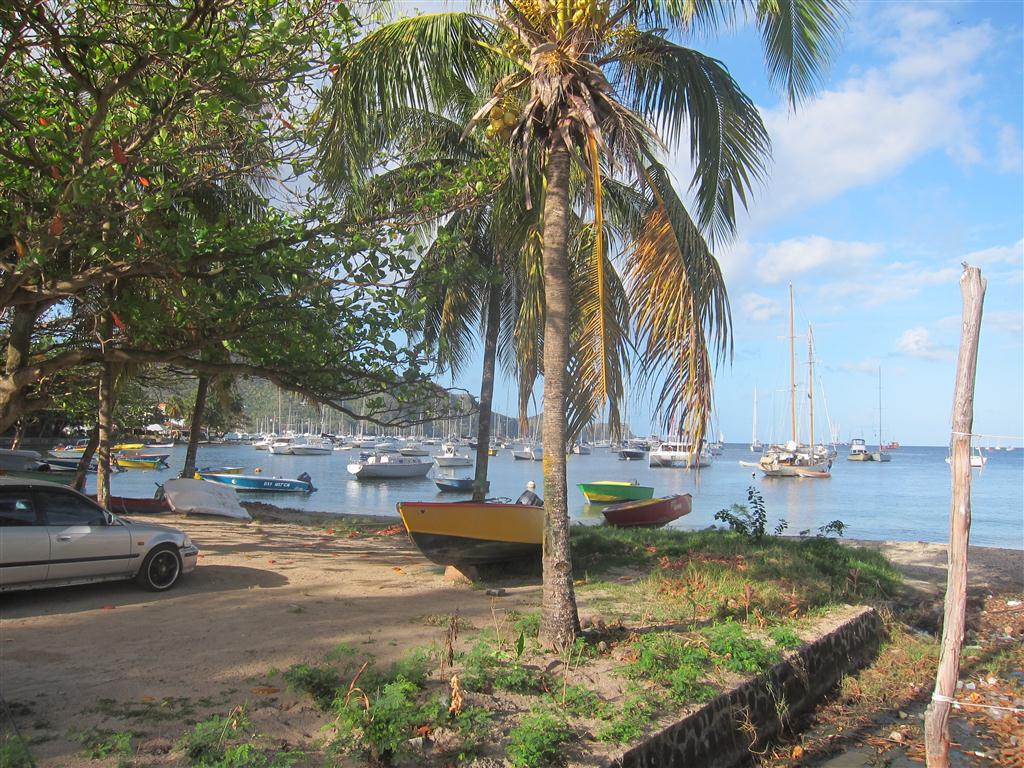 it is sooo nice here, we have a second coffee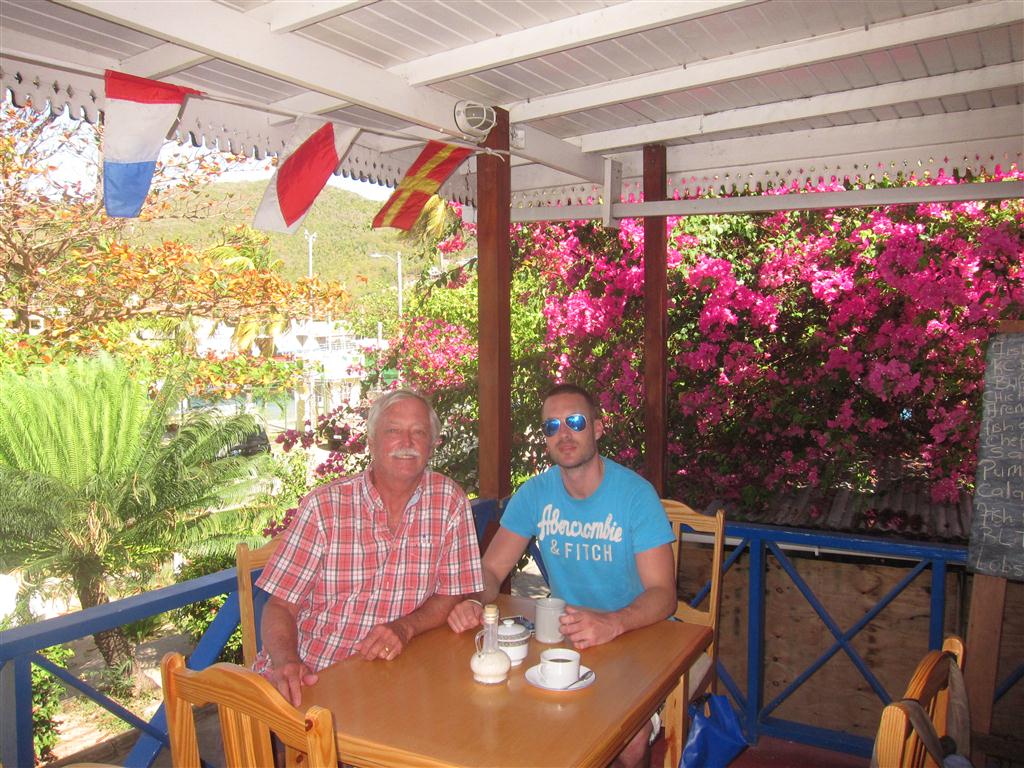 Then we leave at 10AM for Mayreau and the Tobago cays , arrving at 3PM ... there is already a three master here from Amsterdam, with dutch sailors and all!
That evening we celebrate with a local BBQd lobster dinner on the island of Petit Bateau in the Tobago Cays. Mmmmm SOOOO GOOD!
Lady showing off her lobster
another great sundowner
next morning we motor 10 minutes to the east side of Jamesby , a little island 50m x 100m x 22m high
Nick and I do some snorkeling out by the reef for about 1.5 hours
Nick takes great shot of this little fella
Below is the view from the top of Jamesby Island... we think we see tracks of iguana on the beach below, there are many turtles, rays and fish in the sea
if there is paradise on earth , we are smack in the middle of it!
we crack da coconut widda machete and drink the juice, then look to see if pirates are on the horizon
Sundowner ...colors were actually better than this!
Then dinner on the boat: spagouz pesto ala Nico (with special pesto that Nick brought with him from Europe!!)
Below, view from our backyard 'terrace' , at breakfast, on 27 Feb 2014, looking west to Jamesby island
27 Feb we snorkel on the outer reef just before noon, see rays and lots of fish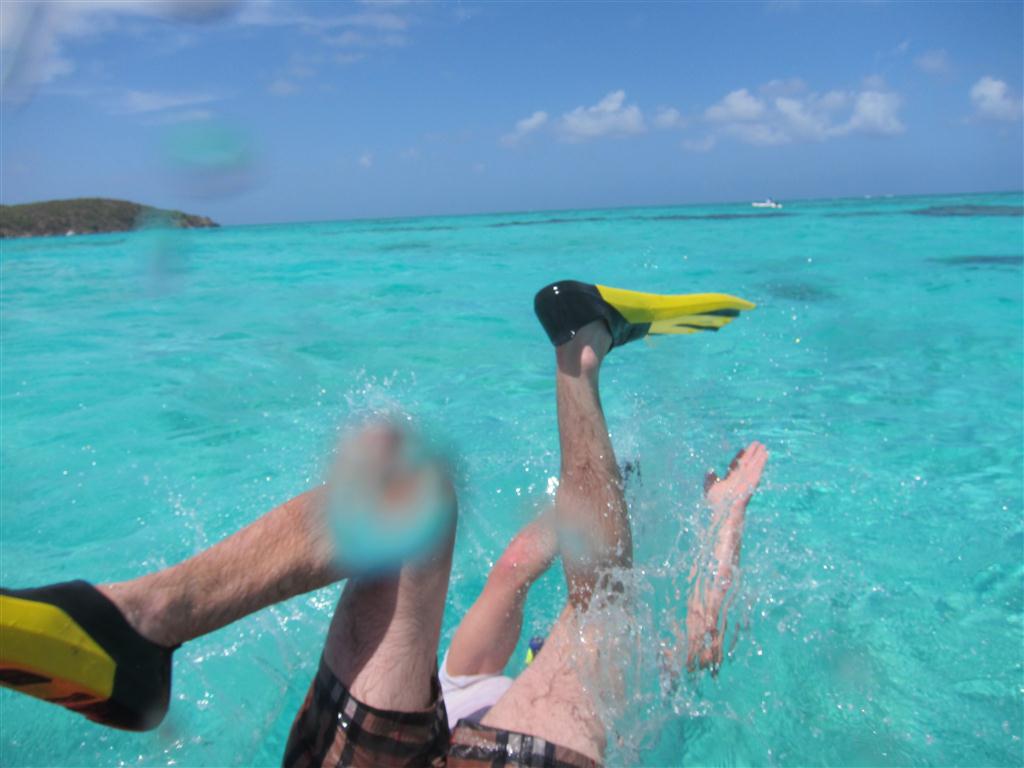 By 2PM we motor over to Mayreau to have burgers and internet...not a bad view eh?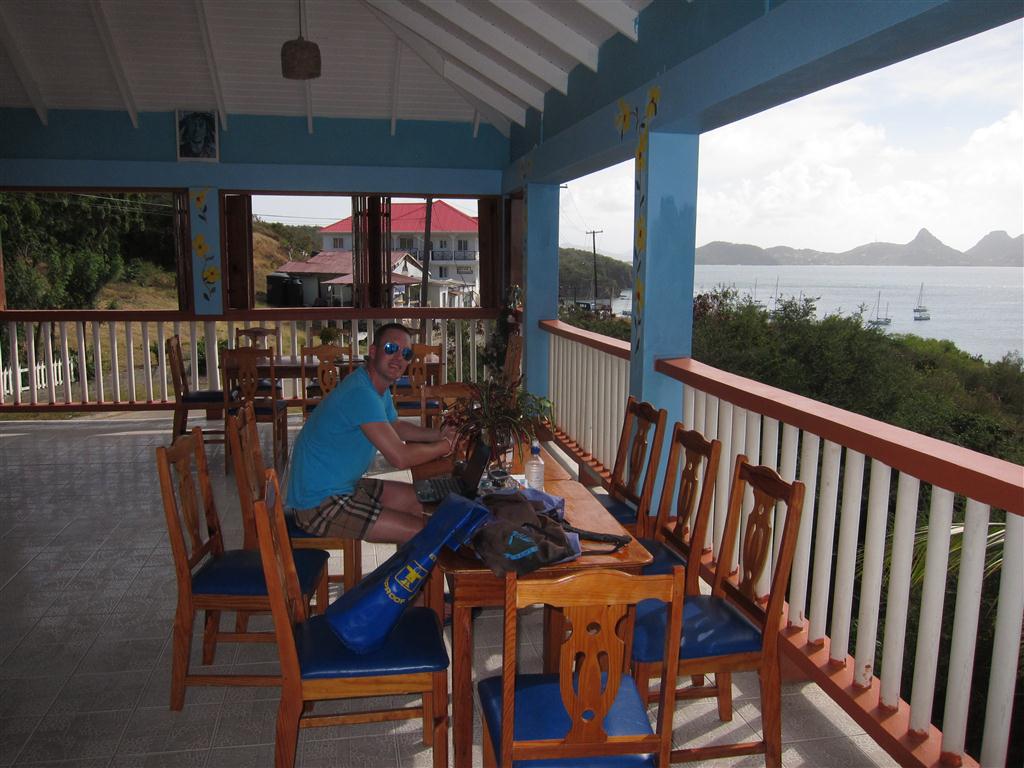 So far , we have sailed over 100 nautical miles south of Martinique to Tobago Cays. In a few days we will sail back to le Marin.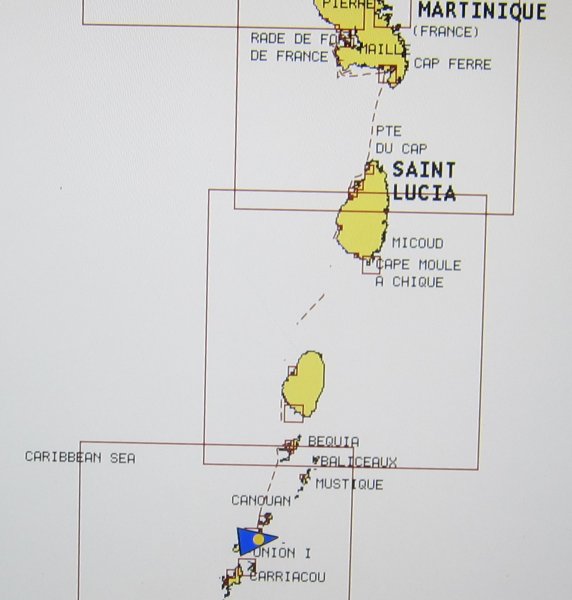 goto PART 3 sail and big catch