a day in anse d'arlet in february
After a good night's sleep in the maison jaune, because after a ti ponche dinner with lars and claude I felt it might be risky to go out on the dinghy to the boat..
as I walk down the steep road to the church and bakery, I see my boat in the bay
early morning swimmers and the fisherman's market on the right
I buy 1Kg of that long fish for 10 euros, from this nice fisherman
Then I walk over to the bakery in 10 minutes...can't miss that nice green building
with lots of goodies inside, like croissants and chausson a la goyave, and of course baguettes, hey this is not just the carribean, but les 'antilles francaises'!
I stop on the beach for a Lavazza coffee.......... maaahhhhh ke, it iz soooo good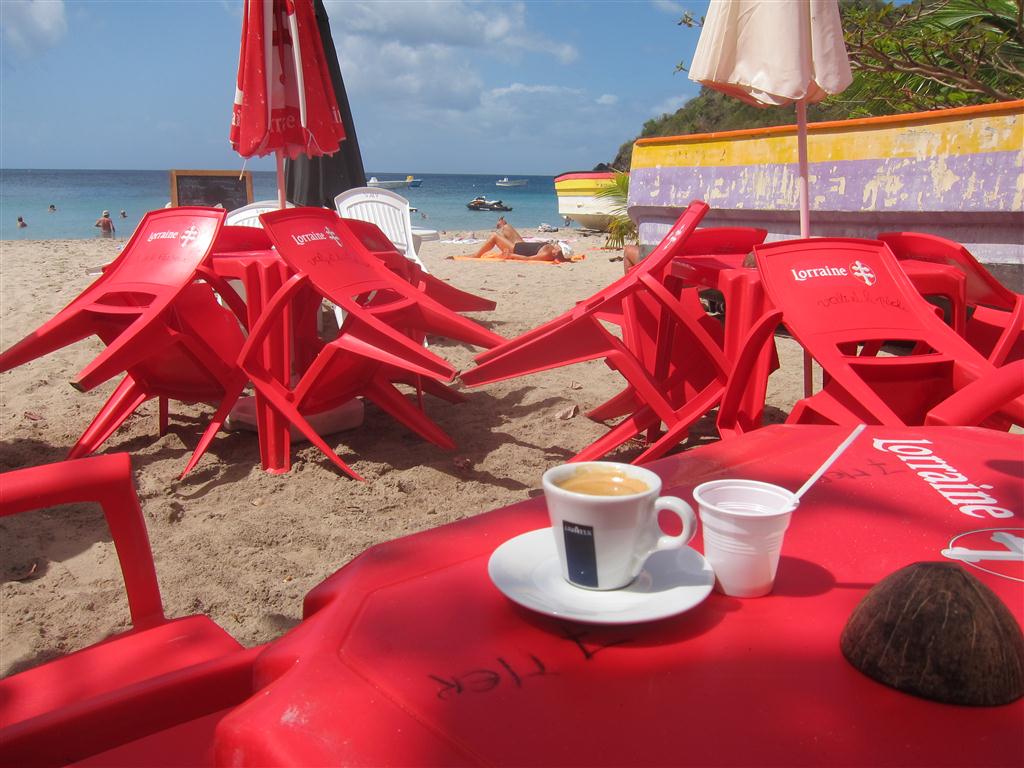 the chairs are always inclined when not occupied, because we get 2 minute showers every day and no one likes wet seats !
A walk by the church ... it is Sunday. Lots of gents and gals all dressed up.
on the way back to the house ... more fish have arrived at the market, including this mahi-mahi and 'ti thons' (small tunas)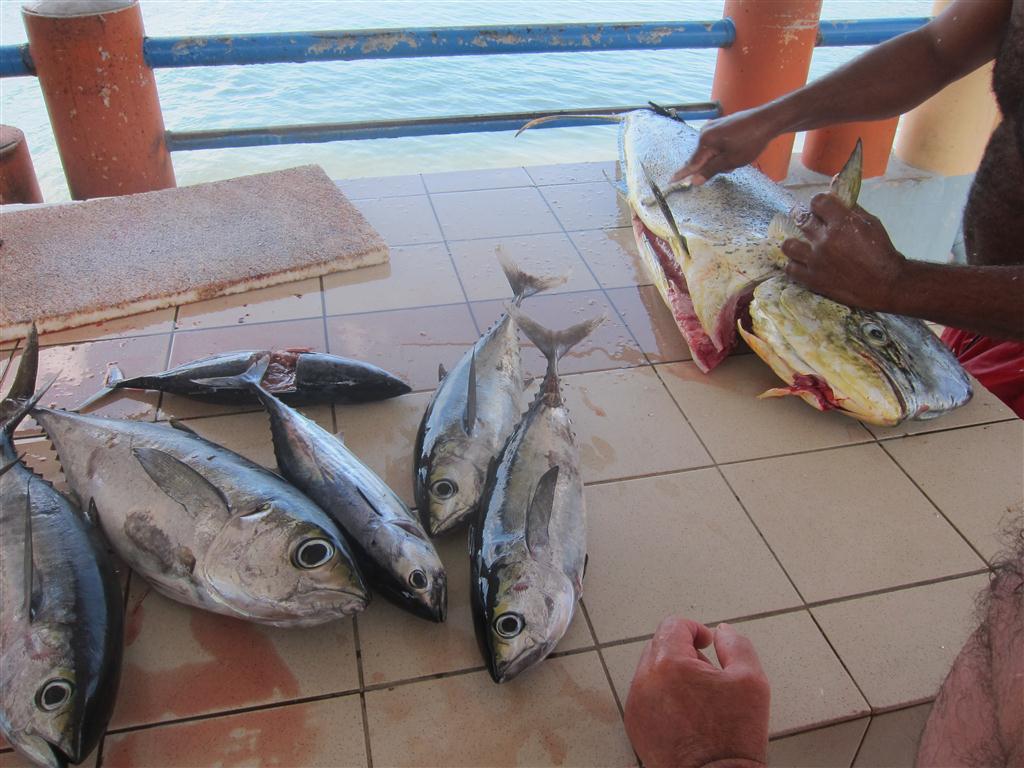 Now the treck uphill on the rightly named street
Note the flowers
And in the evening another fabulous sun downer, before we cook the deeelish fish dinner with local veggies, and banana flambée for desert , what else!?
back to chapter2