Skiing Zermatt
Another great ski day end of March 2004
Thanks to Annie and Mike we decide to ski in Zermatt ( www.zermatt.ch ). After a 2.5 hour drive we arrive in Taesch and take the train to Zermatt, then the electric bus (nice invention), then the three cable-cars up to Kleine Matterhorn.
Here's the picture just before arriving at the top (3800 m). There's a strong southerly wind called the foehn. It's "only" minus 13 C outside.
We walk through the tunnel and come out on the other side of the mountain. Nice sunshine.
Here's Mike and a view of the start of the ski run on the glacier towards Italy.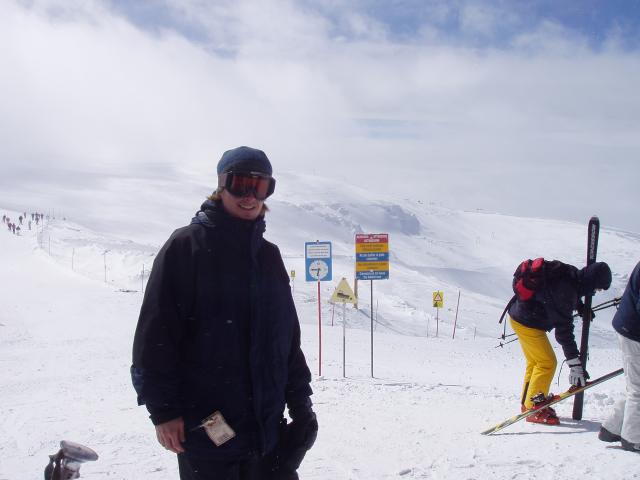 A little further down... it's starting to get ICY!
Luckily there's a 'refuge-restaurant' on the Italian side of the glacier, called Testa Grigia, at an altitude of 3500 m. Good wines, good capuccino and good proscuito sandwich!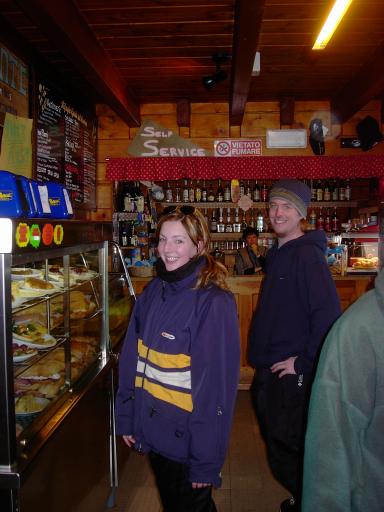 Off we all go down the glacier again....
Further down the ski trail...great snow.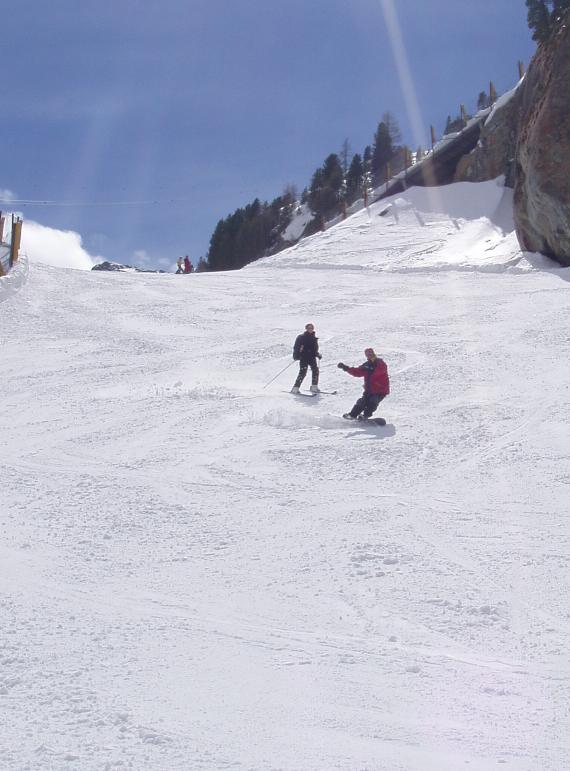 We are getting hungry but our old hideout Aroleid looks full...
In Blatten we find a nice place...Mike and I have Kaseschnitte mit schinken und ei. Yum!
Then all the way down (we've now skied down 2.2 Km vertical) and back up the Sunegga express:
The 'train' is 90% empty and there are funny farm animal noises... Old goat noises (me) and baby goat noises (British girls?). . Everybody in the train cracks up.
We arrive at the top ( 3100 m) of Rothorn. Nice view.
Normally one would see the Matterhorn in the background.
Here is the run down to Gant (much improved since 20 years ago).: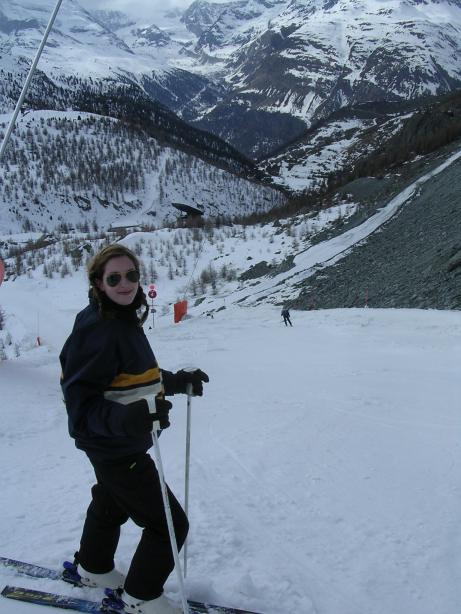 Now on to Findeln for desert
and one happy Annie:
It's already getting late and luckily there is just enough snow left on the trail down to the Findeln chairlift:
And finally on the run down to Zermatt we pass the chalet we rented with Steve and Marian (22 years ago?):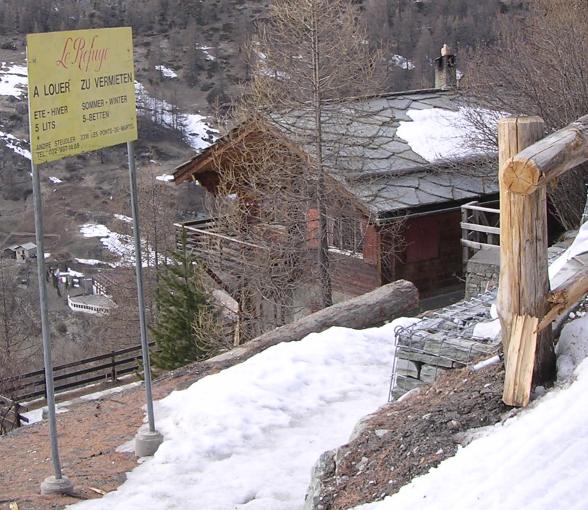 And the end of the day at the Zermatt train station (after 4 Km vertical and probably 20 Km of skiing we are still feeling good):
Note that this is a photo montage as we did not have a tripod nor a good soul to take the picture of all three of us... hence I'm holding Mike's identical skis.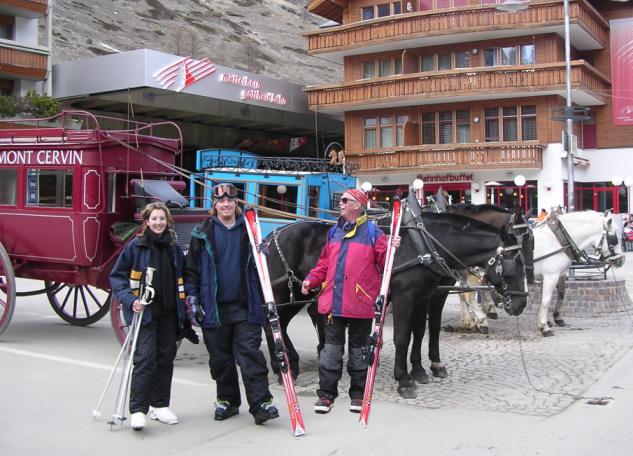 Then after a two hour drive we reach the lakeshore again before meeting Carol for filets de perche. Yum again and there goes my plan to lose another 2Kgs.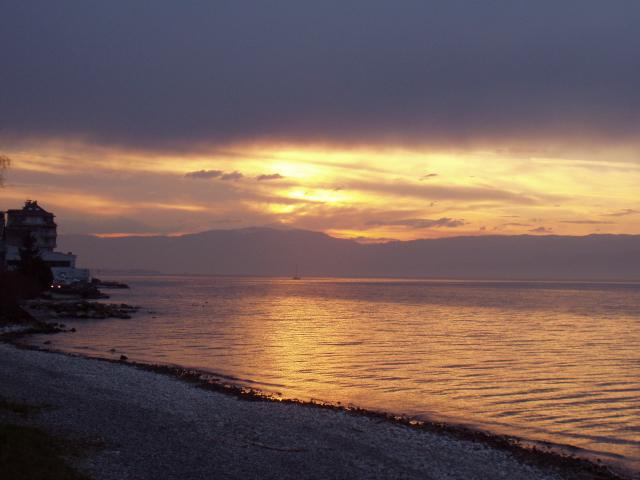 Great day.